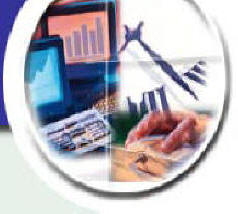 Corporate Finance - Investor Investment Banking Consultant for:

* Mezzanine-Mezzanine Equity

* Franchise Start-up
* Business Acquisition
* Business Expansion
* Commercial Real Estate purchase
* Contract Execution (Option/Other)

Bridge-Mezzanine-Land-Construction-Alternative Collateral Loans

International Loans

Sale/Leasebacks

Business Ownership Coaching

Business Buyout Funding Contracts

IRS Section 1031 - 1033 - 721 Exchange Investments

Self-directed IRA's for land and alternative investments

Asset Transfer Plan Consultation

Asset Transfer Information Accumulation

Business Plan Review

Strategic Comprehensive Business Planning - Master Plan Development

Asset Valuation

Merger and Acquisition

Retirement Benefit Analysis

Financial-Estate-Legacy-Philanthropic Planning Projection

Business Continuation - Succession Alternatives

Asset Accumulation, Preservation and Transfer Alternatives

Environmental and Geological Control Assistance

Asset & Financial Prospectus Organization for Mergers and Acquisitions-Transfer Review

Connection and Qualification of Prospective Buyers, Sellers, Lessees & Business Partners

Tax-Advantaged Asset Transfer Structuring-Tax Planning

Tax-Deferred Exchange Alternatives

Financing Alternatives Consultation and Assistance

Asset Transfer Contract Intermediation-Negotiations

Employee Transition Considerations

Customer-Client Transition Considerations

Business/Property Closing Transaction Assistance

Post-Asset Transfer Service

Positive Investor Relationships Goal with Referrals

Match Technical Services to Client
As fiduciary consultants we do not market stocks, securities or insurances.
We can recommend and assist planning for finance and significant alternative methods to stocks and other assets.
Kenneth Wheeler recommends experienced accounting and legal counsel as advisors for one's financial and estate planning.
Kenneth Wheeler DBA Financial Exchange Coterie (FEC) is a Florida Real Estate Broker Phone: 800.333.0801
FEC Affiliates: 1031FEC - First Executive - 1Exec - 1LessTax - Perpetual Legacy Trust - TechMatch
Copyright © 2016-2021 K. B. Wheeler All rights reserved