iowa long term care partnership Law
compliant Insurance plan BY
Penn treaty network america
New York Stock Exchange (NYSE) - Symbol: PTA
IOWA MEDICAID ASSET PROTECTION
FOR YOU AND YOUR FAMILY
Preserving Assets - Managing Benefits - Controlling Costs
Janice C. Hulsing

Specialty Benefits Consultant 1995-Current

PTNA Iowa LTC Partnership Plan Certified Agent

24551 Jade Avenue Carroll, Iowa 51401

Voice: 712.792.1773 E-mail Janice

Mobile: 712.830.4354 Fax: 712.792.0063
IOWA LONG TERM CARE PARTNERSHIP LAW &
Iowa Long Term Care Partnership Compliant Insurance Plan By Penn Treaty Network America
Iowa law can be used to guarantee the protection of Iowa assets from Medicaid asset depletion for Long-Term Care. The Iowa Legislature passed Chapter 249G, IAC 191-72 in 1993.
It This Iowa law allows for the sale of a compliant long term care insurance policy in Iowa to protect an Iowan's assets dollar for dollar, should Medicaid be necessary to pay for health care costs.
Penn Treaty Network America Insurance Company is a company that has a policy that complies with this Iowa law. The Iowa Partnership Law is very unique. What is paid in benefits is protected from asset spend down to qualify for Medicaid, and from the Federal mandated Estate Recovery. Many Iowans are afraid of losing all just for an average stay in a nursing home or for care at home. Some have used asset transfers and trusts to protect their estate.
Benefits Paid to you, or a provider of Long Term Care services on your behalf, only under an approved law compliant LTC policy counts toward Medicaid asset protection for purposes of Medicaid eligibility in Iowa.
To qualify for Asset Protection under the Iowa Preservation Program, you must be a resident of Iowa and apply to Iowa's Medicaid Program in order for Medicaid asset protection to be recognized. You can receive benefits in any state and your Policy will pay benefits in any state. However, you must be living in Iowa to utilize the Medicaid asset protection you have earned.
IOWA MEDICAID ASSET PROTECTION - PTNA LTC COMPLIANT PLAN - SHIPP* DOCUMENTS IN **PDF FILE FORMAT
*SHIPP is the Senior Health Insurance Information Program created in 1990 by the Iowa Insurance Division

Janice C. Hulsing: Iowa PTNA LTC Partnership Plan Certified Agent
To Prevent State Claim of Assets for Long Term Care Expense, Protect Personal Wealth, Protect Retirement Income, Allow Assets to Probate and Allow Spousal Continuation of Living Environment, CALL: (712) 792-1773.
For more information about the Iowa Long Term Partnership Law and plan quotation please phone or mail to above or E-mail.
With free Acrobat Reader® software

you can view and print Adobe PDF files**.
Brochure: PTNA Iowa LTC Partnership Plan PF2600 Thumbnail Photos - Click to Expand - Browser Back< to Close
Note: This PTNA Iowa LTC Partnership Brochure Plan PF2600 photo pages are Identical to those in PDF File above .
If you do not have Acrobat Reader, the below are Thumbnail Photos
If due to health issues you or your loved one do not qualify for LTC insurance plans go to here.
Thank you for visiting my Internet page.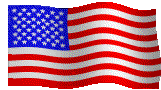 Copyright © 2006 IBC Marketing Group All rights reserved
See IBC Marketing Group Privacy Statement Terms of Use
Last Modified: 08/11/2009
IBC Marketing Group
Web Consultants
R. Hutcheson
K. Wheeler
This is an Executive Internet Business Card by IBC Marketing Group
This counter value to SBC staff only for tracking response-may not indicate actual qualified visitor viewings.